Okay. Let's keep it short and sweet. Jabra Elite 75t is no march to Apple Airpods Pro Gen 2, except perhaps the fitting. We shall get there in a bit. Also, do note that these two earbuds are one generation apart, with Apple's being the latest.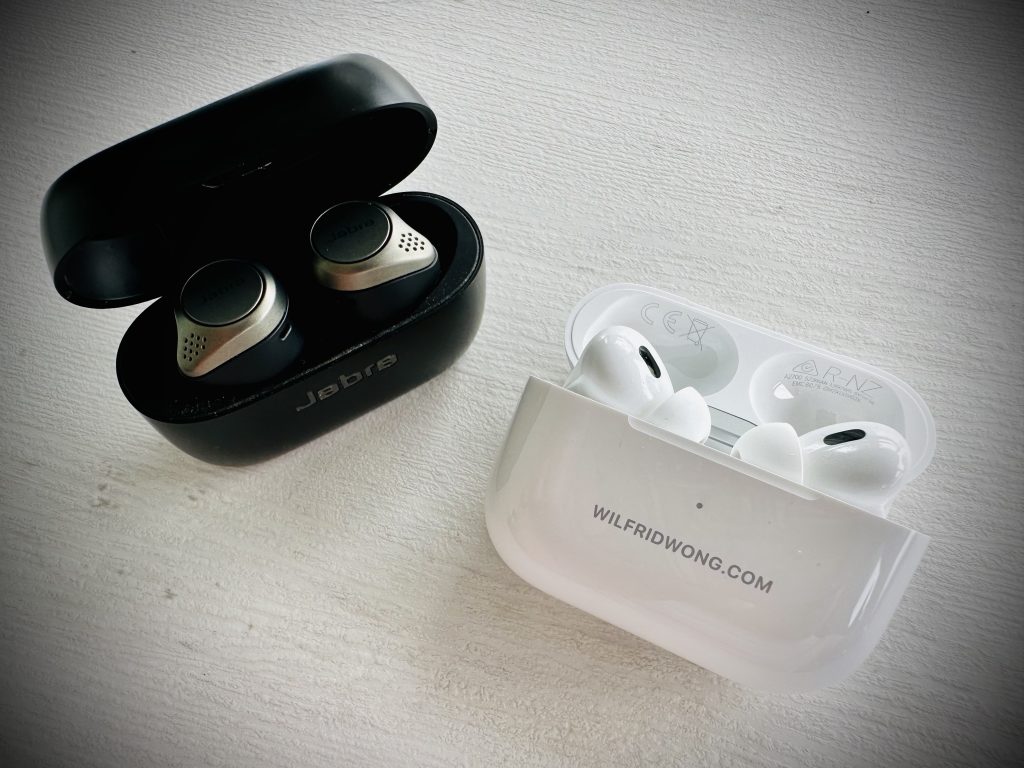 First and foremost, my earbuds should allow me to make phone calls. Jabra is terrible. My voice is always too soft. Without ANC for my mic, it is impossible to use Jabra when I'm outside.
I am an audiophile. I would say that Airpods has better clarity. But Jabra has better bass and fuller sound, albeit a bit muffled. It is down to personal preference I would say. Also, Airpods by default switch on ANC. Jabra has to do it every time you put on your earbuds.
What is good about my Jabra is the fitting. It sits very nicely in my ears. I can't say the same with my Airpods. It fell off my ear once. I have tried out the default medium tips. They have passed the fitting test. I have also tried out the large tips. They have also passed the fitting test. For a better result, I need to clean my ear with tissue paper prior to wearing my Airpods so that they won't come loose. That is not very environmentally friendly.
I suppose in life, you just can't have everything.