More than 6,000 hours and US$1,000 I have spent playing World of Warcraft, I quit playing the game 10 years ago. It was 18 years ago when I dived into this MMORPG with my buddy Mark. Holland Village I recalled when Mark passed me a physical copy of the game, one that was extremely hard to get our hands on given the popularity of the game back then. Countless memorable encounters in-game, fond memories of real life, and painful memories as well. Time lost that cannot be recovered, money aside. Regrets. No regret. Songs of my youth. Of real-life stupidity. Of virtual heroism. Those who were concerned were sad when I was at it, relieved when I was out of it. Others, we banded together in-game and into the fantasy. And to what purpose? You either get it or you don't.
Cataclysm
The fourth expansion of the game is titled Cataclysm. It was a controversial title. I love it. Many don't. I adore the stories of dragons or the lore, period. I was thankful that as a casual player (who spent a lot of time playing nonetheless), I was able to raid (through the then-new feature looking for raid). I had a lot of fun playing Deathwing raids week after week, toons after toons. I had a closed circle of companions, all with common goals, daily quests, weekly quests, we helped each other, we counted on each other, and we made history together.
The Decline
The fifth expansion Mist of Pandaria introduced a new race – a panda that is kind of cute – and a new Monk class that I didn't quite get it. The seventh expansion introduced a new hero class Demon Hunter. Frankly speaking, I just wasn't able to get into it.
It was the story. To the point whereby, I didn't really care. Cataclysm was heading in the right direction. Thrall was the hero who brought together Horde and Alliance alike for a common goal, to align with the dragon Aspects in defeating Deathwing. But Thrall being a Horde, the storyline displeased the Alliance fans. Thereafter, the Horde and Alliance are back to war with Horde heroes being eliminated one after another. Blizzard was trying too hard to make everyone happy.
That pisses me off.
Here Comes Dragonflight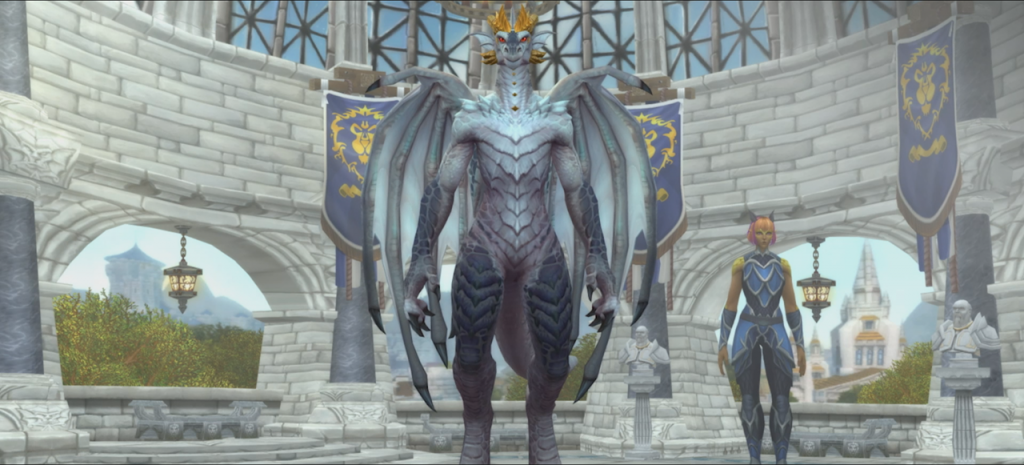 The upcoming tenth expansion Dragonflight got my attention. It is back to my favorite story arc – the dragons. I would get to play as a Dracthyr, a new race. On top of that, exclusive to Dracthyr race is a new class called Evoker, a caster.
To be honest, hearing just that may be what I need to be back in the World of Warcraft.
For the Horde!